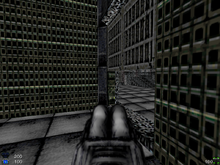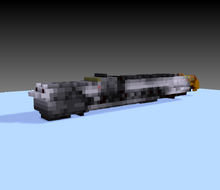 Description
Edit
Quatermass Technologies SX-3 'Avenger' is an experimental weapon designed for heavy assault and defense combat situations. Under unknown circumstances, a batch of prototypes had been stolen by the Dark Layers squad before commencing their attack on Oberon-1.
Slot: 3
Type: Hitscan
Ammo: Shells
Damage: 5xd3 (5 - 15) HP per pellet; one shot deals 100 - 300 HP (5xd3 * 20 pellets)
Alternate Attack: Quick Kick
Ammunition
Edit
Ad blocker interference detected!
Wikia is a free-to-use site that makes money from advertising. We have a modified experience for viewers using ad blockers

Wikia is not accessible if you've made further modifications. Remove the custom ad blocker rule(s) and the page will load as expected.